People and recreation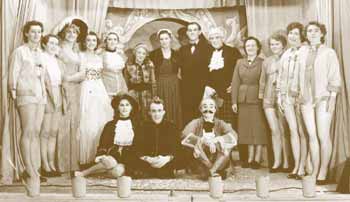 Visiting shows were very popular in the mid-1950's

This troupe performing at Assembly Room in 1956 included (on the left) Ruth Perkins, Janet Balsdon and (on the right) Marjory Johnson, Ann Slade, Joy Metherell and Brenda Dunn.
Whilst researching material for this book many names cropped up, and Cecil and Tom spent many an hour describing their 'deeds'.
For obvious reasons, only a few of these stories made it into the book - but I enjoyed listening to them all!
---