Thanks
To everyone who contributed memories, words, photographs and encouragement, thank you.
In particular, thanks to
Mary Mayhall who did much of the typing
Bradworthy Parish Council, the Community Council of Devon, and Bradworthy's Local Agenda 21 Group for financial assistance
the Beaford Centre for support and advice
Neil Nixon for organising the printing
Phil Mayhall, Editor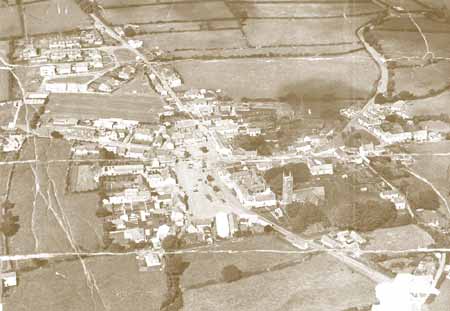 Bradworthy from the air, taken about 1969. Tucker's Park is still the only housing development. Look carefully and you can see the school swimming pool!
---